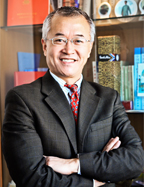 Prof. Tao Zhang, North China University of Technology, China
Prof. Tao Zhang is a full professor in school of information, North China University of Technology (NCUT). In March 2012, he was selected into the "one thousand talents plan" by Organization Department of Central Committee of CPC and appointed as a state special expert. He received his phd degree in computer science from Kent State University in 1995. From September 1982 to August 1985, he worked in the image processing and scientific computation research office of the 203rd institute of the ministry of electromechanical industry. From June 1988 to January 1991, he was director of system and network department in Beijing Lenovo electronic technology co., ltd. From May 1993 to September 1995, he was Chief scientific adviser, north American headquarters, Volkswagen group, Germany. From September 1995-september 1996, he became senior banking consultant of IBM banking division, United States. From September 1996 to September 2000, he worked as vice President of technology and operations, bank of America. From September 2000 to March 2003, he was the CTO of PRECOM, a Silicon Valley company. In 2003, he came back to China and founded the Wise-Code Information Technology Co.,Ltd. It has designed and developed 18 software products with independent intellectual property rights, which have been widely used in the fields of banking, government, telecommunications, education, tobacco, urban construction, manufacturing and software outsourcing, etc. He is currently the chief technical expert of the National Golden Shield project, the overseas Senior Technical Adviser of the CBRC, the chief scientist of Beijing Aerospace Changfeng Co., Ltd., President of Electronic branch of Beijing Expert Association and Vice President of Western Returned Students' Club. His research interests include the application of neural network in the field of big data analysis, business process synergy integration, knowledge base, rule engine trigger, unified data exchange synchronization, big data and analysis mining, etc.
Speech Title: Intelligent Technology Applications of Loan Risk Control Based on Financial Big Data
Abstract: (Download)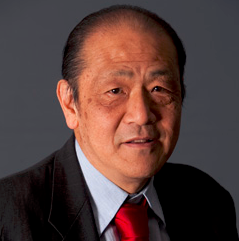 Prof. Dr. Xu Huang, University of Canberra, Australia
Professor (Dr) Xu Huang, Engineering of Electronics and Electrical and Network Professor, currently is working at Faculty of Education Science Technology & Mathematics, University Canberra, Australia Capital City. He has received the B.E. and M.E. degrees and first Ph.D. in Electrical Engineering and Optical Engineering prior to 1989 and his second Ph.D. in Experimental Physics in the University of New South Wales, Australia in 1992. He has earned the Graduate Certificate in Higher Education in 2004 at the University of Canberra, Australia. He was working at the Australia National University from 1988 to 1990 and University of New South Wales from 1990 to 1995, also University of New England from 1995 to 2001. He has been working on the areas of cybersecurity, network security, the telecommunications, networking engineering, Internet of Things (IoT), Clouding computing, software engineering, wireless communications, optical communications, digital signal processing, bio-signal processing, brain computer interface (BCI), intelligent system, smart networks, and nuclear physics more than 30 years. He has been a senior member of IEEE in Electronics and in Computer Society since 1989 and a Fellow of Institution of Engineering Australian (FIEAust), Chartered Professional Engineering (CPEng), a Member of Australian Institute of Physics. He was a member of the Executive Committee of the Australian and New Zealand Association for Engineering Education, he has been a member of Committee of the Institution of Engineering Australia at Canberra Branch for last 10 years. Prof Xu Huang has been the Chair, Co-Chair, and TCM at various high quality International Conferences, and Editor for various high quality Journals. Professor Huang has edited ten books, nine Book Chapters, more than 45 Journal Articles, and more than two hundred papers in high level of the IEEE and other international conferences (within ERA ranking); he has been awarded 17 patents in Australia in 2010 and 2013. Professor Xu Huang has more than ten PhD candidates obtained their PhDs under his primary supervisions. He has also more than 10 PhD candidates with his and his cosupervision.
More Information, including publication please refer to website:
http://staff.estem-uc.edu.au/xu/about-professor-dr-xu-huang/
Speech Title: Improving Quality of IoTs Based on Wireless Sensor Network Security: A Deep Belief Network with Dempster-Shafer Theory
Abstract: (Download)